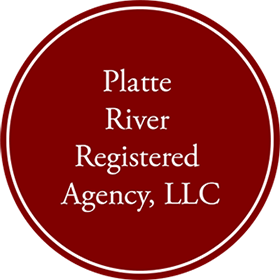 TRUSTWORTHY REGISTERED AGENT AND LLC FORMATION SERVICES IN CHEYENNE, WY
Are you ready to start a business? Do you need to make a business transaction in another state? The experts at the Platte River Registered Agency, LLC are at your service. We offer premium registered agent and LLC formation services to commercial clients in the Cheyenne, Wyoming area.
Why does my business need a registered agent?
All corporations and limited liability companies must choose a person or entity to act as their registered agent. Let the Platte River Registered Agency, LLC be your trusted registered agent in the Cheyenne, WY area. Whether you want to open a business in another state or make an out-of-state business transaction, we'll handle business on your behalf. You can count on us to represent you well.
Why does my business need an LLC license?
An LLC is crucial if you want to start a business. Besides providing members with protection from liability, LLCs have many other great benefits. Below are a few reasons why business owners are forming LLCs:
Members of the LLC have flexibility with sole proprietorship and partnership taxes.
With limited compliance requirements and less necessary paperwork, LLCs are easier to keep in good legal standing.
An LLC allows you to set up retirement funds and life insurance policies with greater contribution limits.
Schedule a consultation today with the Platte River Registered Agency, LLC. We look forward to doing business with your business in Cheyenne, WY.