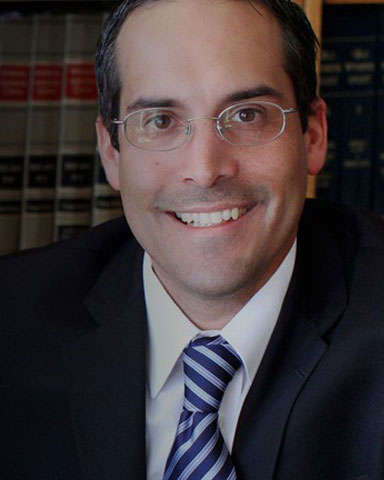 Law School Graduation:
2009, Temple University, Beasley School of Law
Bar Admissions:
Wyoming, 2010
Areas Of Practice:
Business Law, including: entity formation; corporate governance; succession planning; and, general counsel services
Registered Agency Service
Business Disposal \ Acquisitions
Contract Review and Negotiations
Estate Planning, including: Wills; Revocable Living Trusts; Healthcare Directives (Living Wills); and, Financial Power of Attorney designations
Real Estate matters, including: sales contracts; contracts for deed; quite title actions
Foreclosures
General Litigation
Forcible Entry and Detainer (Evictions)
Resident Manager Service
Sam James Tortorich has been admitted to practice law in Wyoming and Colorado (inactive). Sam's practice is focused primarily on three different areas: business law, estate planning, real estate, and general litigation.
Business Law
Formation: Sam has experience in assisting clients in selecting the right legal entity with the right federal tax classification. Sam has formed many limited liability companies and corporations. Typically, due to its flexibility, the limited liability will be the appropriate form but there are great number of variables that must be considered to have a well organized business. Sam has formed dozens of limited liability companies including single member disregarded entities, single member S corporations, multi-member S corporations, and multi-member partnerships.
General Counsel: Sam currently has several clients for whom he serves as general corporate counsel. Sam has the experience to assist with common issues that affect all businesses such as: corporate governance, shareholder \ member relations, contract review, employee related matters, and the many other unusual items that arise from time to time.
Dispute Resolution and Succession Planning: Sam has both assisted and acted as lead counsel in several matters involving litigation of complex business disputes. The best practice is to make sure the buy-sell agreements are in place before disputes arise but, when that has not been done and matters need to be litigated, Sam has the experience to help. The laws and documents governing business entities are complex and careful analysis must be performed before a business owner takes action.
Sales, Mergers & Acquisitions: Sam has acted as lead counsel for an acquisition of a veterinary practice and the sale of a successful medial practice. Sam has also assisted with several other deals including the sale of a large area medial practice.
Estate Planning
Estate Planning Options:
A comprehensive estate plan for each individual should include, at the minimum:
An irrevocable or Revocable Trust;
A Advanced Healthcare Directive;
A Durable Power of Attorney; and
A Last Will & Testament
Background
Sam received his bachelors of business administration from Loyola University Chicago in 2000. He then gained experience as a staff accountant while working to obtain his Certified Public Accountant designation in Illinois in 2003. After obtaining his CPA designation, Sam continued to develop his finance skills while working in progressive capacities for a large public company until he entered law school in 2006. Sam then attended Temple Law School in Philadelphia where he was a member of the National Trial Team.